LushLooking Wedding Cakes
Don't settle for that wedding cake that looks like all the others, It's your day so make it your cake
We know how important your day is and how important you are, so when you book a consultation with us we ensure that all your needs are met from taste to design ensuring your cake journey is as enjoyable as the big day itself.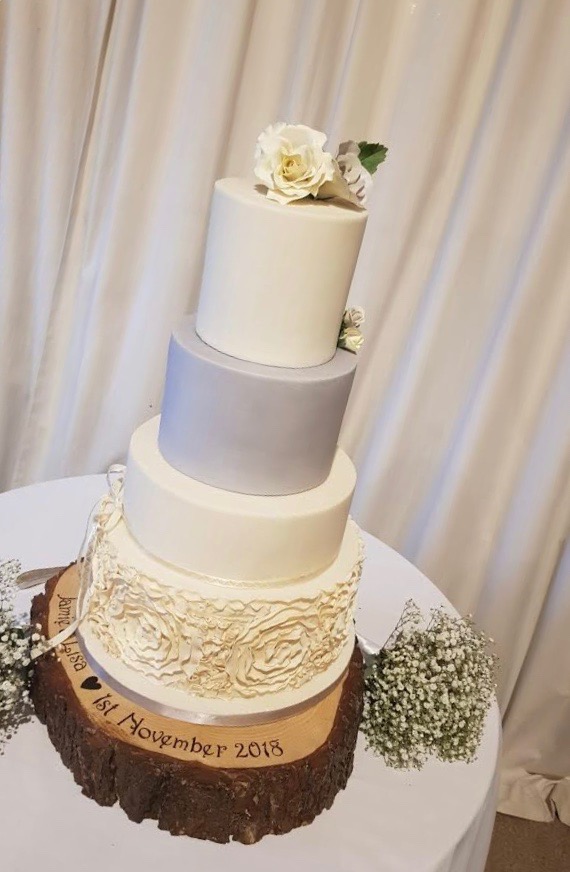 From the consultation to your wedding day, we will ease some of your stress to ensure your cake is just as beautiful as you.
We understand that you are all busy people, so we arrange a friendly and personal visit at a time that's convenient to you, bringing four different flavours of cake that you decide during your initial enquiry and booking.
Your wedding, your cake. Working with you from the start to design and create exactly what you want
We then discuss what makes your dream wedding cake, making sketches and deciding on all your details. With this information we either create your cake there and then, or, if your undecided, we go away with your brief and create a few different designs for you to choose from.
For the memories that will last forever
Finally, on your special day, we deliver and set up your cake to ensure its everything you wanted and more.